There is a wide choice of names for his parents when naming their babies. Of the various options, the following seven celebrities choose quite odd names for the baby.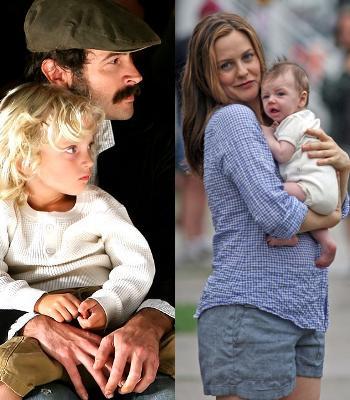 1. Casper Lee
Daughter of Star Alvin and the Chipmunks,

Jason

Lee and his wife, Ceren Alkac was born August 10, 2008. It is not known why his son Jason called her Casper. For the girl's name, the name of Casper actually less

familiar

.
2. Bear Blu Jarecki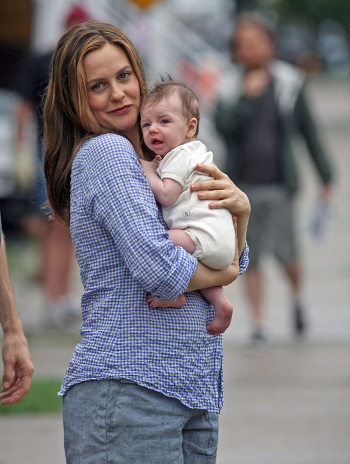 Actress Alicia Silverstone and her husband Christopher Jarecki decided to name her son Bear Blu Jarecki. Bear was born in May 2011.Somehow Alicia bears his name.
3. Audio Science Clayton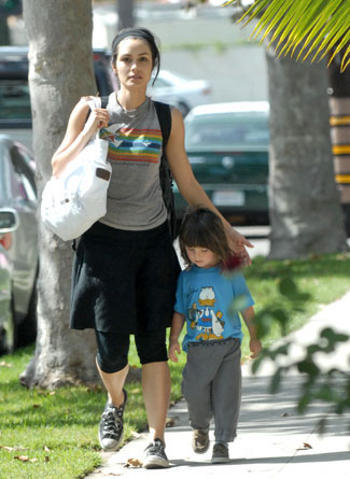 Audio is the son of a movie star A Knight's Tale, Shannyn Sossamon and her partner,

Dallas

Clayton who was born in May 2003. Shannyn once said, he and Dallas did not have to think seriously about their child's name. "We look through the dictionary 3-4 times. We'll call him

Science

, or shorter, Sci, "said the actress.
4. Pilot Inspector Riesgraf-Lee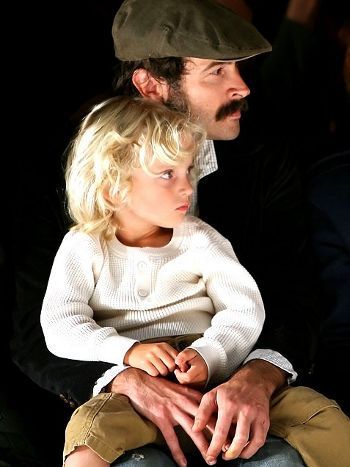 Pilot is the couple's first child Jason Lee and Beth Riesgraf was born September 2003.According to Jason, the name was inspired by a

lyric

song indie band, Grandaddy, which reads, 'He's Simple, He's Dumb, He's The Pilot'.
5. Tu Morrow
Daughter of star tv series 'Numb3rs' Rob Morrow and his partner Debbon Ayer was born in April 2011. Every Tu Morrow's name, you felt like a laugh is not it?
6.

Rocket

Valentino

, Racer Maximilliano & Rebel

Antonio

Rodriguez
The three names above are the names of three Spy Kids director,

Robert Rodriguez

. For your information, from Robert owned five children, their names all starting with the letter 'R'."Once you have named your son Rocket, then you can not call him Marty," he said.
7. Seven Sirius Benjamin
Seven, sounds familiar does not it? Apparently couples Erykah Badu and Andre 3000 are ahead of David Beckham who named his daughter Harper Seven. Seven Sirius Benjami born November 1997.
There is no particular reason why Erykah
call
son Seven.